Overview
The purpose of this document is to provide an update of the Lync project bi-weekly. Sponsors, Project Leads, User Group members and related parties will receive a copy. We appreciate all the hard work and cooperation of everyone who has come into contact with Lync.
Information of Note
Lync kickoff meeting at CRC completed
Use of IM continues to skyrocket in use at the DO and ARC.

Significant replacement for email and phone call activity
ARC IT was successfully migrated to Lync Voice
Dates for Ethan Way, West Sacramento, Davis and El Dorado for Sphericall replacement have been established
New construction Lync deployment dates have been set for Elk Grove with a pending date for CRC Winn Center
Call Detail Reporting for gathering performance statistics have been created for several areas at the DO
Survivability
We are evaluating different vendors for battery continuity of service in the event of a power outage. We have a draft UPS replacement schedule built by college Telecom Closet (TC) location. A preliminary draft UPS classification for expected service level was sent to the college IT Supervisors this weekend. Discussions will continue through June 14th. There are almost 350 UPS's maintained through central funding for all college locations. Colleges may also benefit for their separate UPS refresh needs.
Network Upgrades
Capital Budget information for the network core refresh maintained by the DO is under review. Last August we built our first refresh. We will be releasing updated information by June 14th.  Outside our core refresh process, information for college planning appears below. As we rollout Lync over the next 18 months, some of the switches may be addressed through the process. We continue to encourage joint refresh discussions. Updated information as of May 22, 2013 appears below:
| | | | |
| --- | --- | --- | --- |
| | Switches total | End-of-Support | PoE |
| ARC | 165 | 30 | 28 |
| CRC | 79 | 34 | 6 |
| FLC | 85 | 51 | 7 |
| SCC | 125 | 57 | 6 |
Status Lync Migration
The purpose of this section is to describe the status of the various areas with respect to Lync.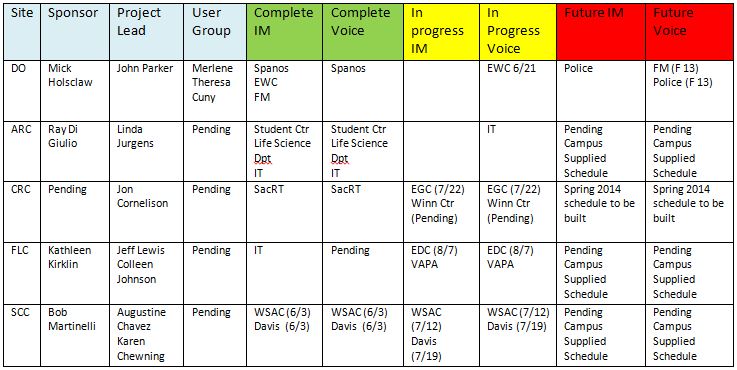 Lync Statistics
The purpose of this section is to depict the various Lync activity so that we can see the progress.
UC to UC calls are Lync to Lync Calls
PSTN to UC Calls are non Lync calls (existing TDM phone calls) to Lync
UC to PSTN are Lync calls to non Lync individuals (existing TDM phones)
District Office Lync statistics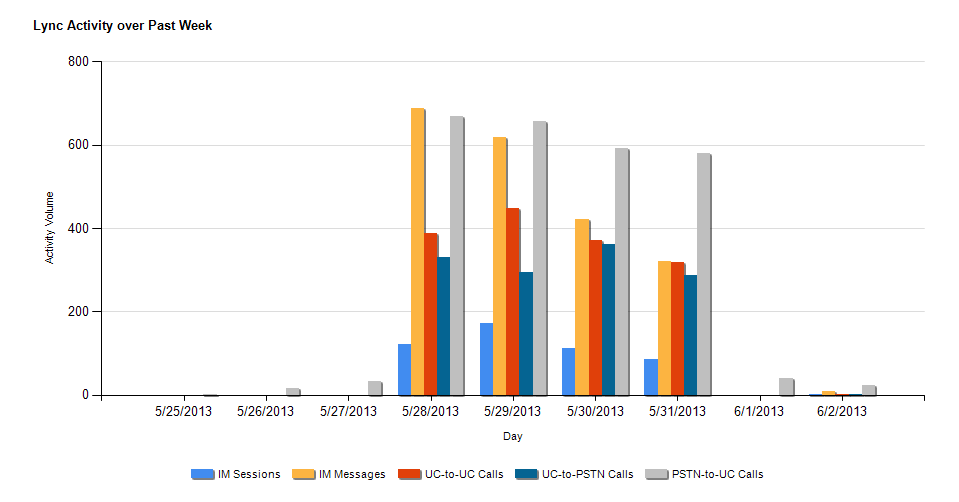 ARC Lync statistics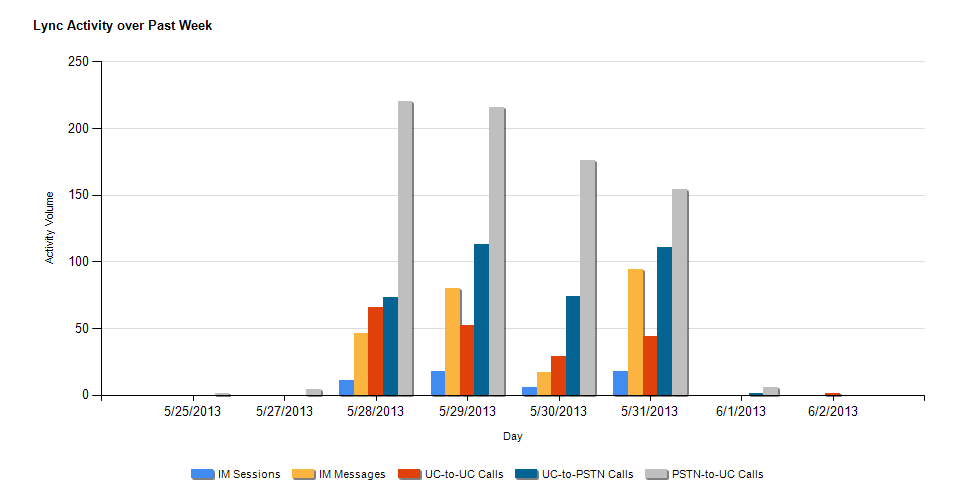 CRC Lync statistics